ThE very best Taekwondo, Kickboxing and Self PROTECTION Training in Dorset
About integrity martial arts
Integrity Martial Arts was set up in September 2008 by Malcolm Jones. Our sole purpose is to educate, empower and encourage our students to be the best Martial Artists they can. We want both them, and you to train hard and strive for the highest standards. For us it's not about how good we are as instructors, it's about how good they, and you can be as students.
'The journey of a thousand miles begins with one step'
taekwondo
Taekwondo is a fairly modern Martial Art originating in Korea. Out of all our the disiplines we teach this one is the most popular for families. It helps you to build your confidence, improve your concentration, focus and to build a lean athletic body. Join one of our regular group classes, where you will meet a friendly and supportive bunch of people who will help you to achieve the goals that you set yourself, whether that is to compete, or to take a grading and progress the the belts until Black belt and beyond.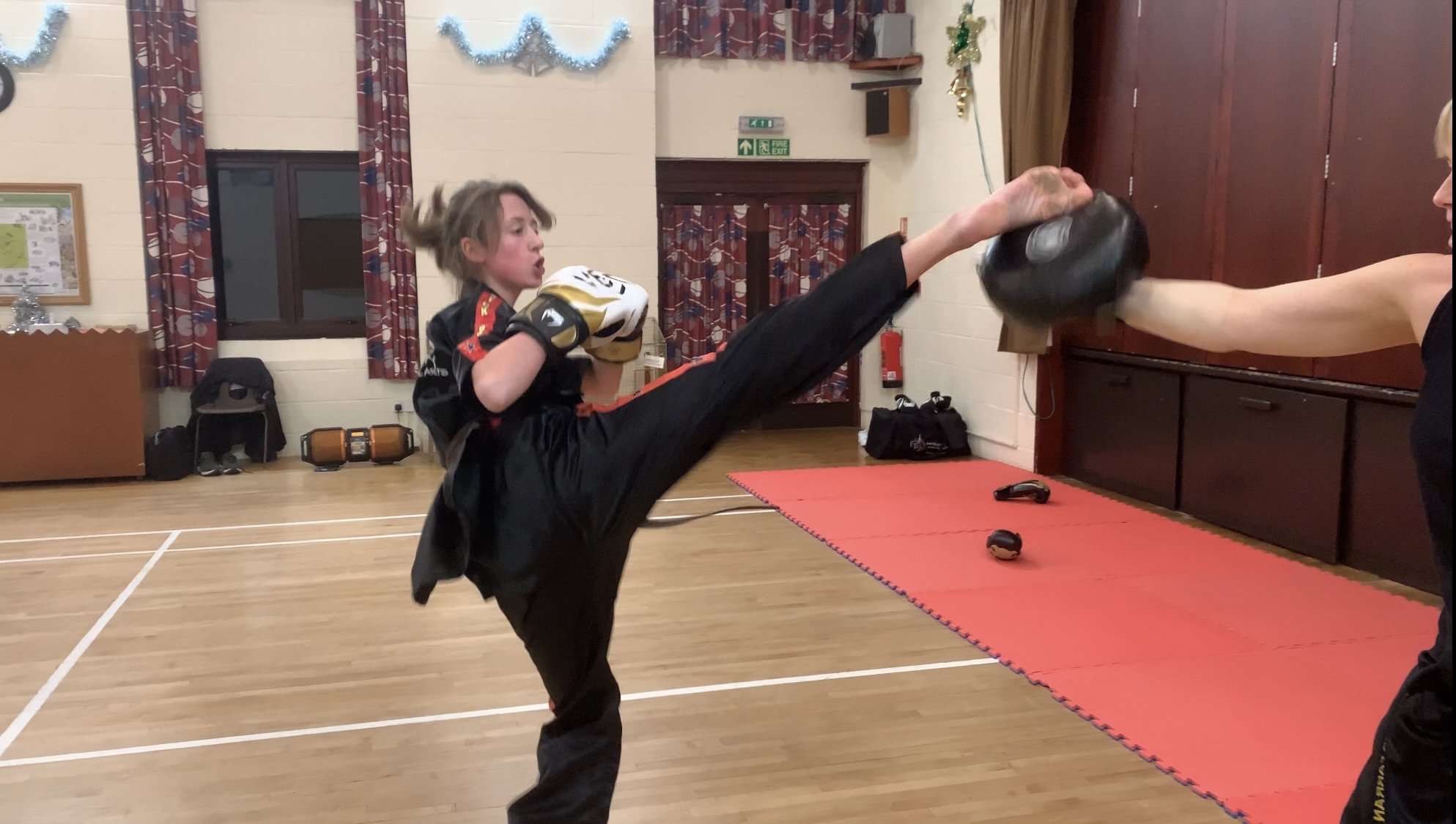 kickboxing
Kickboxing is one of the best modern stand-up fighting disciplines. It is practiced by top martial artists across the world. Kickoxing combines the traditional striking techniques of  boxing with the most efficient kicks and elboys from Muay Thai. It's a great foundation for self protection as it helps you develop exceptional defensive reflexes and boost your self confidence. This cardio intensive training is an excellent way to improve your flexibility, stamina and to get you into a great physical condition. We have Childrens classes, as well as mixed family classes, some of our kickboxers like to compete, some just like to come and relieve some stress by hitting the pads. Great place to meet new friends, and set some life changing goals.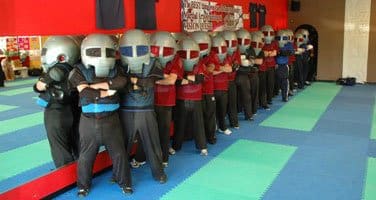 self protection
We'll teach you how to stay safe in today's increasingly violent society, this all starts with how to avoid avoid dangerous situations. How to de-escalate a conflict and if you need to, how to efficiently protect your self in a real life setting, this has nothing to do with sport Martial Arts, as in the real world there are no rules. You'll become stronger, more resilient and capable to efficiently stand up for yourself, when needed. The courses that we offer truly need to be experienced in order to fully appreciate just how useful they are.
Why learn at integrity martial arts
Self-PROTECTION
Learn how to avoid, prevent, deter or otherwise handle all types of violent confrontations with the modern self-protection techniques. Build up your stress tolerance, confidence and the physical ability to effectively deal with conflict situations.
Fighting skills
Learn fighting techniques used by top martial artists all across the world and develop the skills you need to protect yourself and your loved ones. Get confident at handling yourself and you can even test your skills in a safe  and  competitive environment.
Fitness
Get in shape, increase your strength and stamina with our integrated advanced training methods and processes. With our kickboxing and martial arts training you not only learn new life skills but you also get a great workout.
Personal development
Apart from learning martial arts for self-defence  and improving your fitness level, you will also build confidence, work on assertive communication skills, increase your stress tolerance and get better at your decision making ability  under pressure.
Very welcoming club and community. My young son and I have both joined up; initially with overall fitness in mind and to burn off some energy. We have both got so much more than this from these sessions. I cannot promote this club enough for young minds to learn vital life skills. 👍🏻
Master Jones is a top Taekwondo & Kickboxing instructor. You dont stay at the top in this business for 30+ years if your not. Really enjoyable classes, inclusive for all.
I started learning Taekwondo as a complete novice with Integrity Martial Arts in February 2022 and haven't look back. The classes are thoroughly enjoyable, informative and it's getting me fitter. Everyone is supportive, friendly and more than welcoming. Master Jones and the other instructors are all fabulous instructors with many years experience. Highly recommend.
Integrity has helped my son, Lewis, to grow in confidence. He has high functioning autism, so it's not always obvious to others, that he struggles with large, noisy groups. Yet at Integrity, they have understood and supported him. It's one of the few places that he will go to. They've built his strength up and given him a safe, disciplined outlet for his aggression. I can't praise them enough for all that they have done and continue to do.
Really friendly, welcoming and professionally group. highly recommended for anyone thinking of starting or people with experience
I joined about 10 months ago and I'm loving it. Such a great family to be a part of.
Chitra Pandurangan
2022-12-06
Master Jones is such an amazing teacher and a great human being . Thoroughly enjoy training with a group of such fantastic people ! Due to personal issues I had to discontinue and miss my lovely time at Integrity !
A club that values all and makes everyone feel welcome and encouraged to better themselves through the positivity of Martial Arts.
My daughter has been attending kickboxing lessons for a year and she absolutely loves it. She was made to feel part of the Integrity family from her very first session. I cannot praise all of the instructors highly enough. 100% recommend Integrity to anyone considering joining.
My two girls and I did lessons for over a year and obtained yellow belts. Unfortunately we had to stop for a while but hope to rejoin in the future. Always a warm fun, welcoming and friendly group. Would totally recommend. Xx
Be The Best Version Of You
Contact us
sign up for a free lesson